Colors!
The color range is very diverse, I use a powder coating. We found the candy colors work super good and show a strong metallic addition. Some may find the 9,000+ colors available overwhelming.
Adding a sparkle effect to most colors is not a problem to do.
*Some* Colors I currently have available is:
Sour Apple Green.
Emerald Green.
Candy Apple Red.
Candy Purple.
Candy Grape.
Candy Yellow.
Candy Orange.
OSU Candy Orange.
Candy Burnt Orange.
Raspberry.
Raspberry Starburst.
Hot Candy Blue.
Blueberry Starburst.
Candy Teal.
Pink Flamingo.
Saffron Yellow.
Blueberry Starburst.
Grape Starburst.
Acai Starburst.
Clear Starbright.
Mirror White.
Wet Black.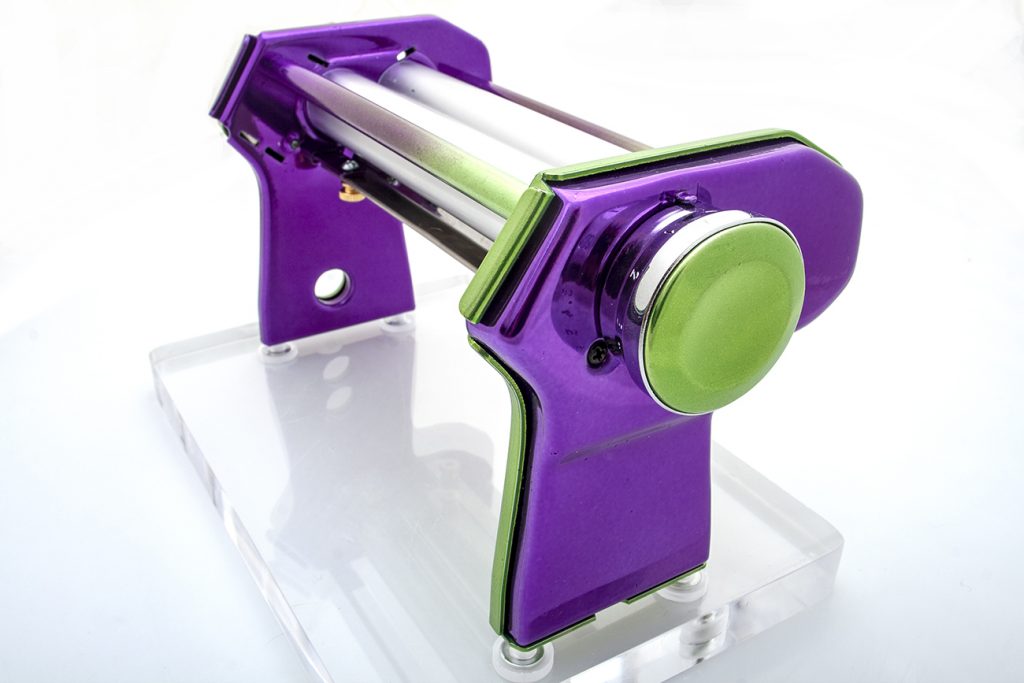 Color selection can be one color or two colors. The two colors can be Color A on one side and Color B on the other, Color A on the inside plate and Color B on the outside plate or some combo that you desire.
Many other colors available to and many more that are non-candy colors. Candy colors is clear coat with a hint of dye which shows the metallic base of the pasta machine, the non-candy colors will not have the metallic base visible and may appear flat, matte or less glossy. For example, if you are wanting a specific color or a color that I have not listed or any thing else then please send me a message and I will see what I can find and what is available! We are always looking to add more colors.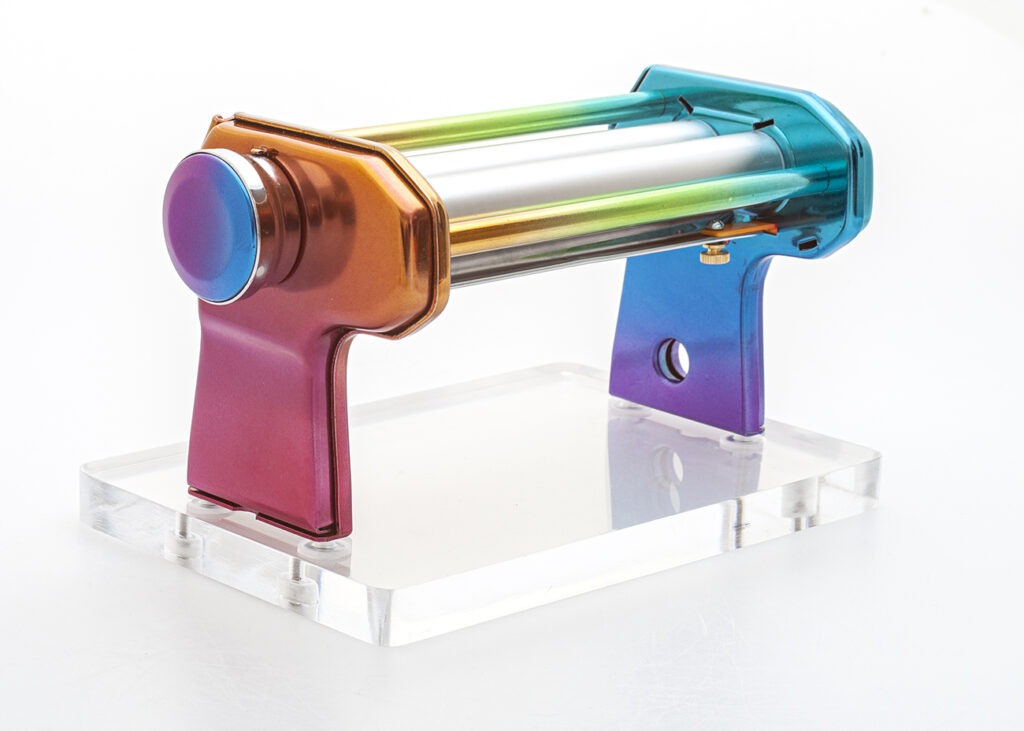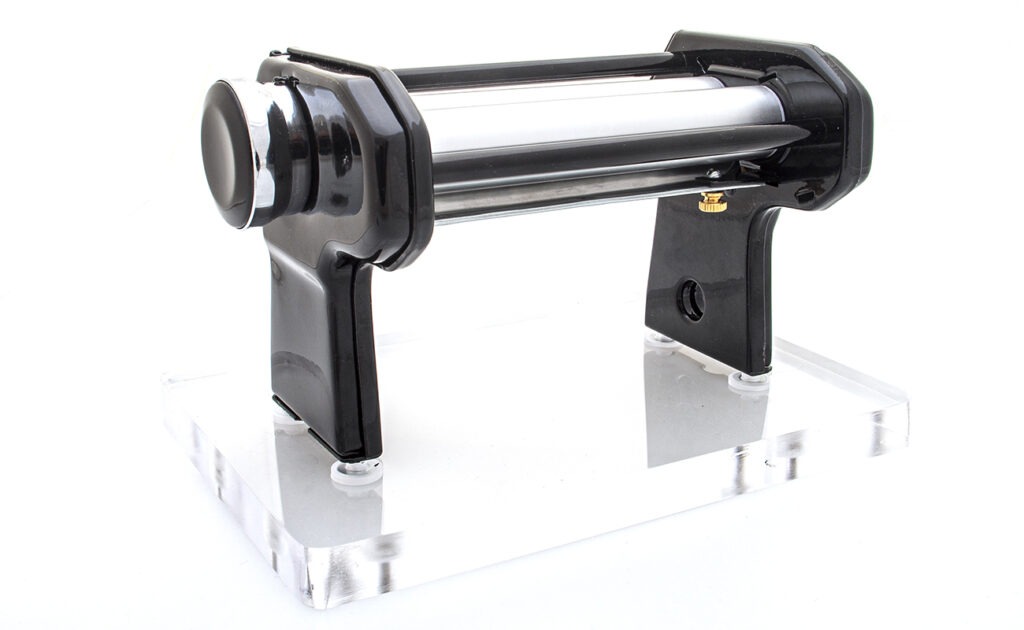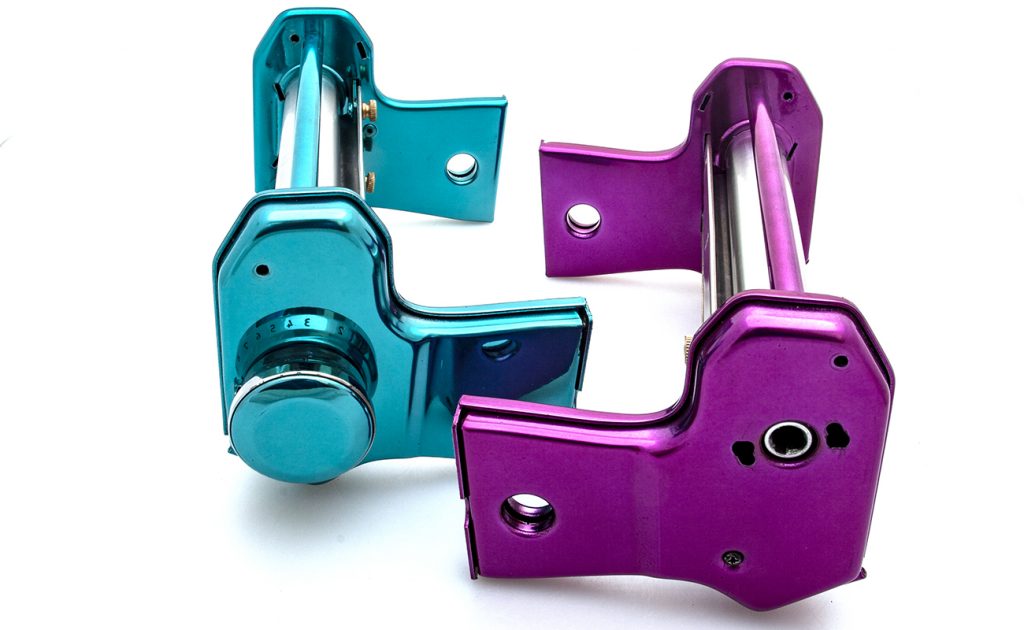 Sour Apple Green Powder Coating

Candy Teal powder coating

Candy Apple Red powder coating

Hot Candy Blue powder coating

Candy Raspberry and Hot Candy Blue powder coat colors

Mirror White and Flamingo powder coat colors

Sour Apple Green and Grape Starburst Powder Coating

Hot Candy Blue, Mirror White, Candy Apple Red powder coat colors